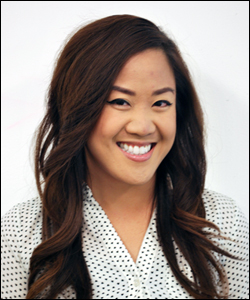 Greetings!
I graduated from Purdue University in the spring of 2012 and received a Bachelor of Arts degree in Visual Communications Design with a minor in Asian American Studies and Sociology. I have a passion for design that drives me to dream, envision, and create.
I love both print and web design and can appreciate the different aspects of both. I can also spend hours playing with CSS and PHP to create visually appealing yet effective and functional websites.
It all began on a little something called GeoCities…I started in web design when I was the wee age of around 13. My favorite show, "Buffy the Vampire Slayer", was airing at the time, and to show my love, I taught myself how to code and started my own fan-site.  Countless websites and years later, here I am turning my passion into a career. Who says work can't be fun?
Along with my skills in web design, I also love print design, with an expertise in marketing and promotional materials. I love a challenge and dabbling in a little bit of everything.
I believe makeup and fashion are awesome ways to incorporate art and design into everyday life, which are two other ways I like to express my creative side. When I'm not designing, I love to travel to new places in and outside the US, read books, bake mini desserts, and just explore life.
If you would like me to cure any more of your curiosity or would like a copy of my résumé, please feel free to contact me.